Trials
Trial in MTL (Jan 2011 - Present)
Trials in  were conducted. Lavinet has been enhanced with more specific requirements from the terminal industrial setting.
In the picture: 
Left: A Lavinet gateway was mounted on a light tower.
Upper Right: A mesh node mounted on the reefer area.
Lower Right: MTL reefer area.
Trial in HAECO (Sep - Nov 2010)
We successfully conducted a full feasibility study in . The overall feedback was that the wireless coverage and throughput had significantly improved with Lavinet and smart APs on the ground and inside airplanes. HAECO applications could run much faster and smoother under the new infrastructure.
In the picture:
Top: A Lavinet mesh node was mounted on a movable cart to dynamically eliminate blind spots.
Bottom: A mesh node mounted on the bridge next to the plane. Testing signal on the ground and around.
Prove of Concept Demo in HAECO (Nov 2009)
In the one week of concept proving, we successfully demonstrated the usefulness of Lavinet to . We also obtained the first hand industrial practical information for improving our research project.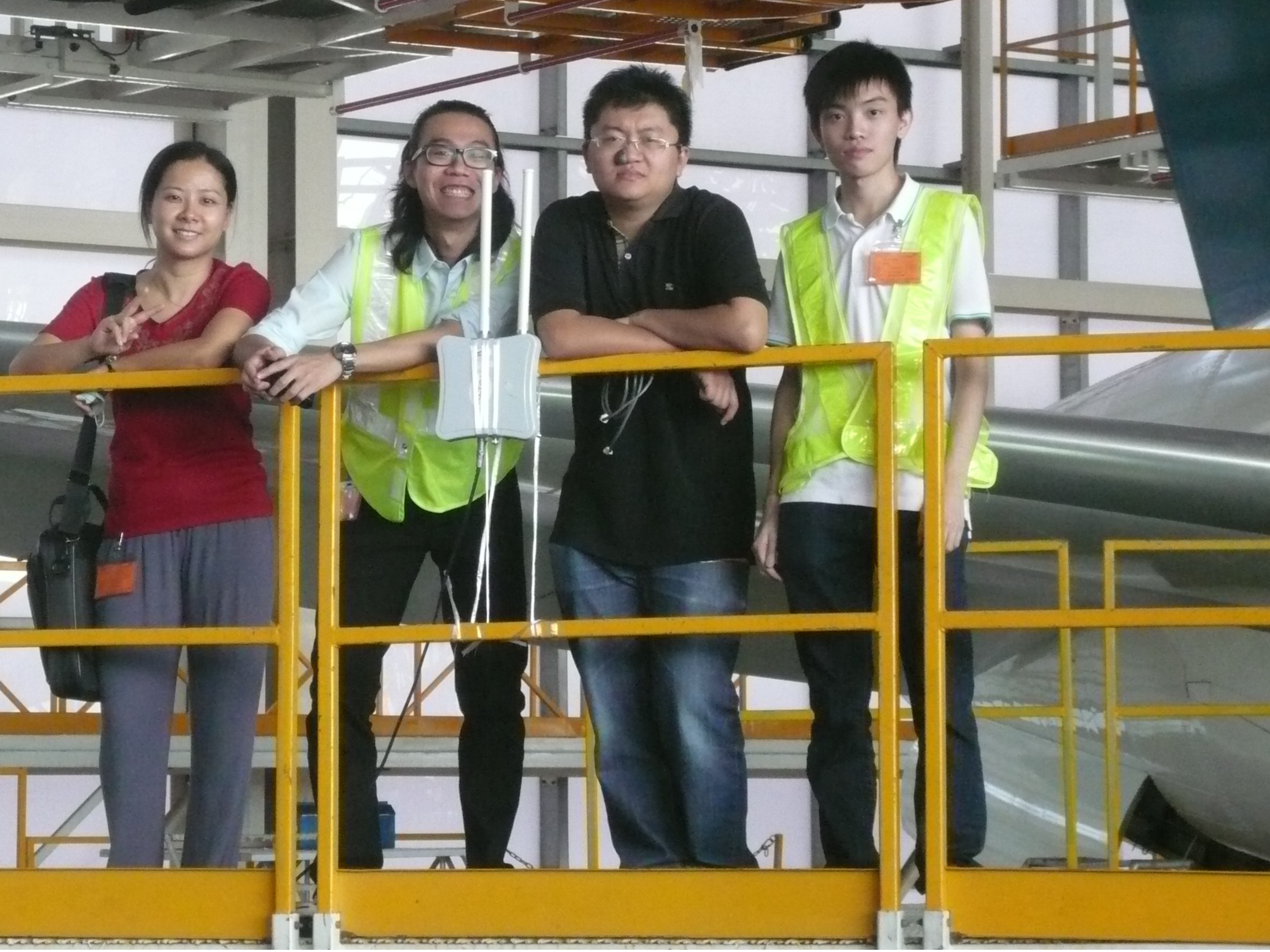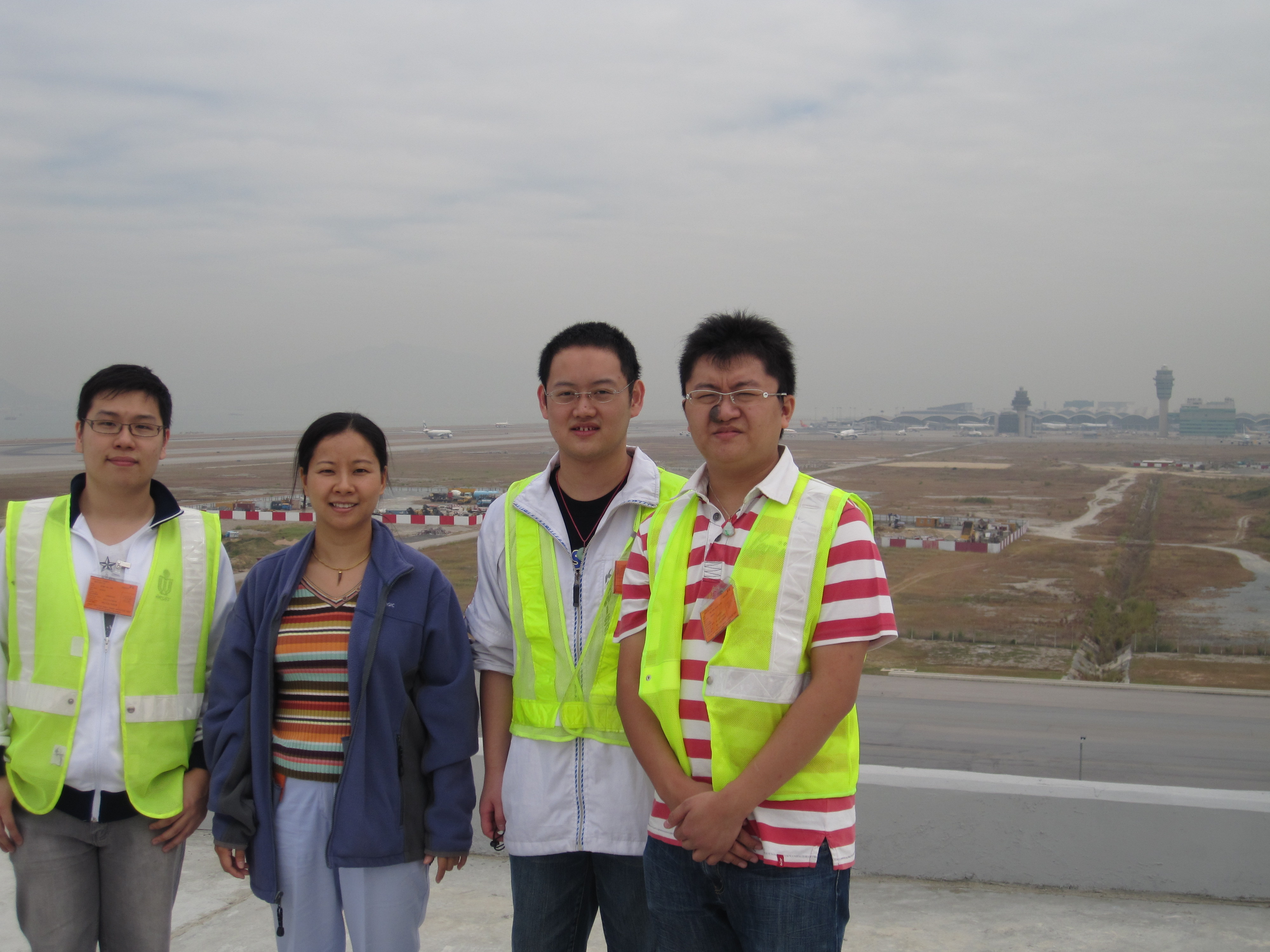 In the picture:
Top: Installed a Lavinet node on top of the dock office to Wi-Fi the entire dock office and    surrounding area.
Bottom: Above Hanger 3, over seeing the terminal buildings.
Demo in Boeing Seattle (Dec 2008)
We were invited by  to setup a demo of wireless mesh network for the airport operation support. The demo was very successful and  becomes the major industrial sponsor for the following Lavinet project.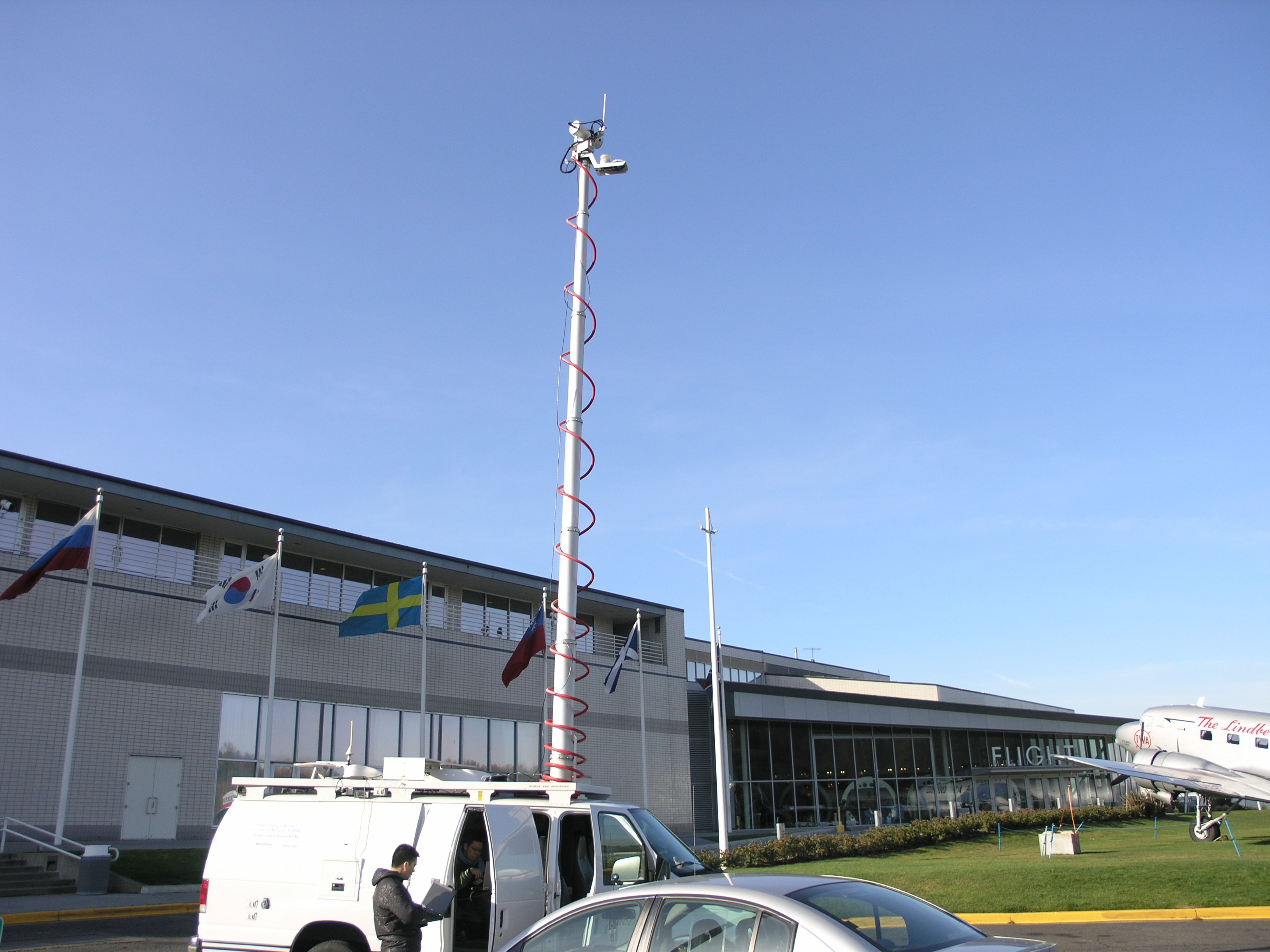 In the picture:
Top: Seatle airport. An AP is installed in Boeing's operation site, 2km away from the demo site.
Bottom: Demo site. One of our wireless routers was installed on top of the van to relay the signal.